GeoJot+ takes you all the way from field data collection to final reports. Collect data using the GeoJot+ app on your iPhone, iPad or Android device, then map your data using the GeoJot+ Core desktop application. Create customizable Word and .pdf reports, photo maps (Esri shapefiles or GeoDatabases, and Google Earth files), watermarked photos, and database input. Click on the reports and photo maps below to see sample output from GeoJot+ Core. The output below highlights 4 different types of customizable reports, as well as watermarked photos, and photo maps in both ArcGIS (shapefiles and geodatabases) and Google Earth.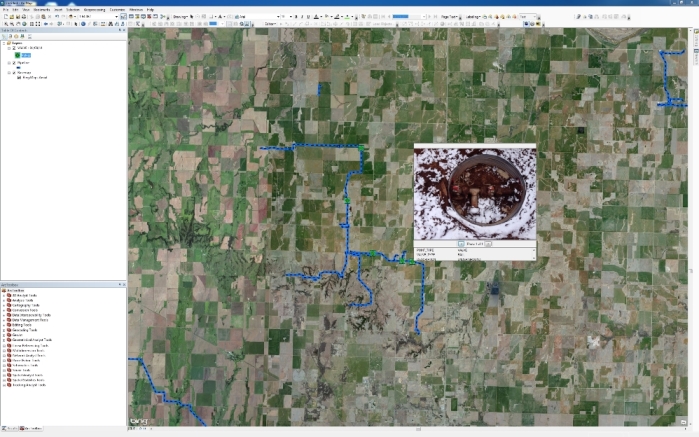 Standard Report: An overview map followed by each photo with two maps and the attribute table.
Condensed Report : An overview map, then pages showing each photo with an attribute table and map -up to three photos per page.
Contact Sheet: A small overview map and up to 8 watermarked or original thumbnail photos per page.
Web pages: An overview map with several linked photos and their maps. Note the attribute data at the bottom of the screen under each photo.
Watermarked photo output

Google Earth file

: Click here to launch Google Earth and show these gps photos. Make sure you have already downloaded the Google Earth viewer.
ArcGIS shapefile (the software can also create geodatabases – including BLOB)
Collect data with the GeoJot+ app on a mobile device or use a GPS camera or any digital camera and separate GPS