Geotagging and Photo Mapping Software
So you have a photo, latitude and longitude, now what?
Introduced in 2001, GeoJot+ Core (formerly known as GPS-Photo Link) is the industry standard software for geotagging and photo mapping. The software is able to map photographs and accompanying attribute information captured with a GPS camera or any digital camera used in conjunction with any GPS unit.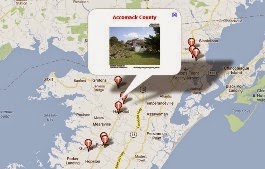 Organizations are creating watermarked photos and photo maps with attribute data to document compliance and proof of performance, for site assessment, asset inventory, real property inventory, and much more – anything that requires photographic documentation for a location at a specific point in time. See how organizations in different industries across the world are using GeoJot+ Core .
You can analyze your geotagged photos along with other data you have collected within a GIS system, or simply create word or html reports to share the geotagged photos and photo maps between organizations. The photo mapping software saves businesses time, money, and eliminates the errors often introduced during tedious manual data entry. Geotagging and photo mapping for business purposes is now easy!
Useful GeoJot+ Core Links