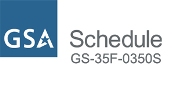 GeoSpatial Experts' GPS-Photo Link Software Now on GSA Schedule
THORNTON, COLO., 1 May 2006 – GeoSpatial Experts announced that its GPS-Photo Link software is now available on the GSA Schedule, making it even easier for U.S. federal agencies and offices to buy the popular digital photo imaging package. Already in 2006 GeoSpatial Experts has sold 90 GPS-Photo Link packages to U.S. government entities, including a 70-bundle sale to the Marine Corps.
"Being on the GSA Schedule means the Government Services Administration examined our GPS-Photo Link software and concluded it is a worthwhile purchase for government offices," said Rick Bobbitt, GeoSpatial Experts President.
To order GPS-Photo Link, government agencies no longer must request quotes from multiple vendors. They can visit GSA Advantage! at www.gsaadvantage.gov and order the desired product online. The GSA contract number is GS-35F-0350S, which covers either the GPS-Photo Link Standard or Ricoh edition. Federal purchasers receive a GSA-negotiated discount off the retail price.
GPS-Photo Link is a digital image mapping software that saves time and money by automatically linking digital photographic images to GPS location data in the GIS environment. GPS-Photo Link creates web pages in which the watermarked photographs are integrated with satellite imagery, street maps, or other GIS-based mapping layer. It also creates shapefiles for ArcGIS users The Ricoh edition of GPS-Photo Link provides additional features for users of the Ricoh GPS-enabled camera, including the ability to use a laser rangefinder to record the distance to an object in a photo.
As part of the GSA application process, GeoSpatial Experts was evaluated by Dun & Bradstreet and received an overall rating of 97 out of 100. The Dun & Bradstreet report revealed that GeoSpatial Experts scored extremely well with customers on performance criteria such as Reliability, Cost, Product Quality and Customer Support.
GeoSpatial Experts pursued the GSA Schedule application at the request of several current U.S. government clients, which include the Army, Postal Service, FEMA, National Park Service, Department of Agriculture, Forest Service, NASA, Bureau of Land Management and Geological Survey. Another client, the U.S. Marine Corps recently made public its use of GPS-Photo Link as a safety measure in Iraq to map convoy routes.
GeoSpatial Experts recently released Version 4.0 of GPS-Photo Link, which allows users to display their digital photographs from anywhere in the world in the Google Earth environment. Users can also add an arrow indicating the direction in which the photo was taken. This direction information can be input manually or extracted automatically by GPS-Photo Link from the Ricoh digital camera. The photo mapping software can also determine the zoom angle of the Ricoh camera lens during photo acquisition and display the field of view as a two-dimensional triangle or three-dimensional cone in the 2D or 3D Google Earth map.
"Getting approved for the GSA Schedule was a complicated process, but it fulfilled our long-standing promise to our clients to make GPS-Photo Link as accessible to our clients as possible," said Bobbitt.
For more information, visit www.geospatialexperts.com.
Contact:
Linda Bobbitt
GeoSpatial Experts
Phone: 303.255.2908
Email: Linda@geospatialexperts.com